Rays, Cubs trade Harold Ramirez and Esteban Quiroz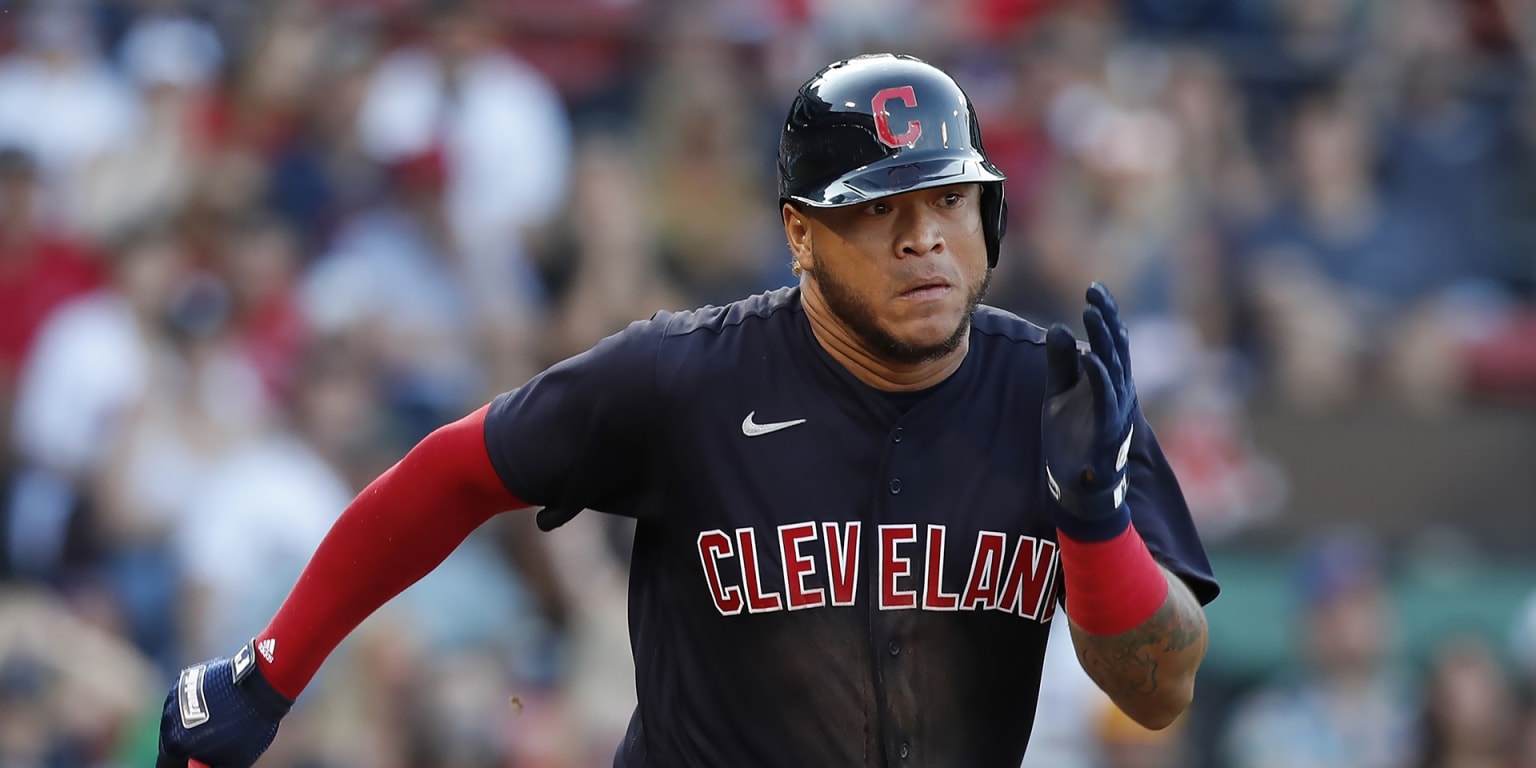 PORT CHARLOTTE, Fla. — The Rays may have found the right-handed stick they were looking for Friday night, acquiring outfielder/designated hitter Harold Ramirez from the Cubs in exchange for minor league infielder Esteban Quiroz.
Ramírez, 27, has hit .271/.308/.405 with 18 home runs in 221 games for Miami and Cleveland over the past three years. He could help fill a need for the Rays, who were chasing a right-handed bat to fill the void they created by trading Mike Brosseau and Jordan Luplow amid a roster crunch this offseason.
Ramírez seems a likely candidate to do just that, having hit .288/.333/.441 against left-handed pitchers during his Major League career. He may not be a perfect fit positionally, as there is a better fit for a right-handed hitter who can play first base rather than join Tampa Bay's already crowded outfield mix. But the Rays were intrigued enough by his bat to make the move, and general manager Peter Bendix said they viewed Ramírez primarily as a DH capable of playing outside corners.
"That's an area where we could use some help right now," Bendix said Saturday morning. "He's someone who we think can raise our floor against left-handed pitchers and kind of lengthen the roster, and that's something we've been looking for for a while now."
Ramírez had just arrived at the Cubs' spring training camp in Arizona on Friday due to visa issues from Colombia — he hadn't even unpacked his bags yet, Bendix said — so he's not clear when he's ready for the game. action. But Ramírez will have a path to make the squad whenever he is ready, especially since he has no Minor League options left.
"I think we just have to see how he is physically, see how his timing is and give him a lead so he can level up," Bendix said.
Ramírez was eliminated from the Cubs' outfield picture when they signed Japanese slugger Seiya Suzuki. Likewise, it was hard to see the 30-year-old Quiroz breaking into the Rays' infield anytime soon despite averaging .268/.401/.526 with 12 homers in 68 games for Triple-A Durham last year. Tampa Bay acquired Quiroz alongside prospect Xavier Edwards and outfielder Hunter Renfroe in the deal that sent Tommy Pham and Jake Cronenworth to San Diego in December 2019.
To make room for Ramírez on the 40-man roster, the Rays placed right-hander Nick Anderson on the 60-day injured list. Anderson is not expected to pitch in the first half of the season as he recovers from right elbow surgery.
Patiño feels strong in BP live
Right-hander Luis Patiño threw 24 pitches over two "innings" of live batting practice Saturday morning at Charlotte Sports Park, seemingly free of the shoulder pain that caused him to reverse his scheduled start on Tuesday last. Patiño said afterwards that he threw at teammates Manuel Margot and Taylor Walls with game-like intensity.
"I feel good," Patiño said through interpreter Manny Navarro. "I think it was the best decision I ever made, to take a few days off so I could be ready for this and get my strength back and just get over what was bothering me, and I felt absolutely amazing."
Patiño was scheduled to pitch in Tuesday's Grapefruit League game, but he asked to leave the mission due to lingering pain in the back of his shoulder. He pitched a bullpen session on Wednesday, faced batters on Saturday and felt nothing in his arm each time. He thinks he'll be on track to start the regular season (albeit perhaps with a limited workload) on time.
"I think I'm going to feel good. I think I'm ready," Patiño said. "That's why I wanted those extra days, because I knew I was going to have so much time and I wanted to be able to come in healthy at the start of the year."