Sergiy Stakhovsky: Ukrainian tennis player says he is ready to fight for his country | world news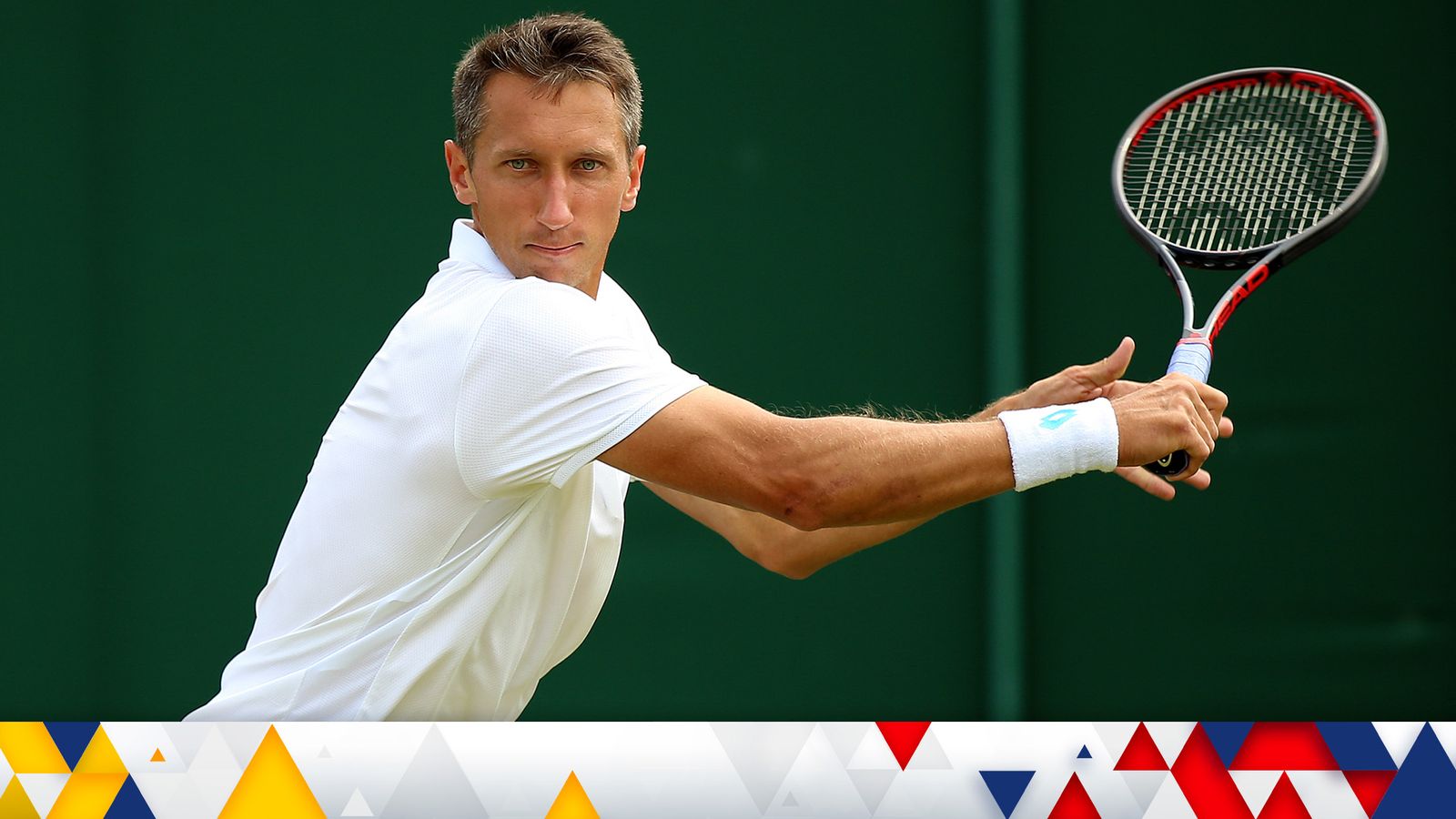 Sergiy Stakhovsky retired from professional tennis just a few weeks ago, and he's already ready to trade a racket for a gun.
He was on a family vacation when the Russian invasion happened, and once he gets his wife and children to safety in Hungary, he intends to return to Kiev to fight.
Stakhovsky, who reached No. 31 in the world in career singles and won four ATP Tour titles, said: "Of course I would fight, that's the only reason I'm trying to come back.
More explosions heard in Kyiv as troops enter capital – live updates
"I joined the reserves last week. I don't have military experience but I have experience with a firearm in private.
"My father and my brother are surgeons, they are stressed, but I talk to them often – they sleep in the basement".
During the interview, the 36-year-old sportsman breaks down several times when he talks about his father and his brother, both doctors in Kiev.
He urges people across Europe to protest the Russian invasion wherever and however they can.
"It makes all the difference for our armed forces that they are not alone at least in a media environment, but let's be real here, it's been eight years of war with Russia, where was all that for eight years?
"None of us believed this could happen, and yet it happened.
"None of the European or world leaders are ready to help, ready to fight in Ukraine maybe for a better Europe in the future, because once Ukraine is lost, we will resist.
"But let's be realistic, Russia is 140 million [population] country that stretches from Europe to Alaska, it's going to be very hard to resist that much."
Read more: What is happening and where is Ukraine being attacked?
Sports sanctions have multiplied in the last 24 hours, with the removal of the Champions League final of St Petersburg, Manchester United are dropping Aeroflot as a £40m sponsor and Poland refuses to play against Russia in their World Cup play-off.
However, Kyiv-born Stakhovsky wants the sport to go even further as he believes it will hurt Vladimir Putin.
"He's proud of sport, he's proud of Russia.
"They're always on the top three teams in the Winter or Summer Olympics, and they spend billions of dollars in the sports industry.
"Of course it will hurt him. It will hurt his personality. It will hurt his imperial logic not to be able to show the world his great Russian nation."
A tennis player spends two nights in a shelter
Meanwhile, Dayana Yastremska, another Ukrainian professional tennis player, ranked 120th in the world, said she spent two nights in an underground car park in the southern port city of Odessa.
On social networks, she posted a photo of herself comforting her little sister. They had to leave the country.
She wrote on Instagram: "My parents have made the decision at all costs to send me and my little sister out of Ukraine! Mom, dad, we love you very much, take care!!! I love you my country! Ukrainians take care of your lives."
Russian tennis player: "No war please"

Additionally, Russian tennis player Andrey Rublev wrote "No War Please" on a TV camera shortly after reaching the Dubai Championships final on Friday.
Rublev had just beaten Poland's Hubert Hurkacz in the semi-finals when he wrote his message on camera – as is often the case after matches.