'Swap Shop' takes viewers on a hunt for local collectors | Life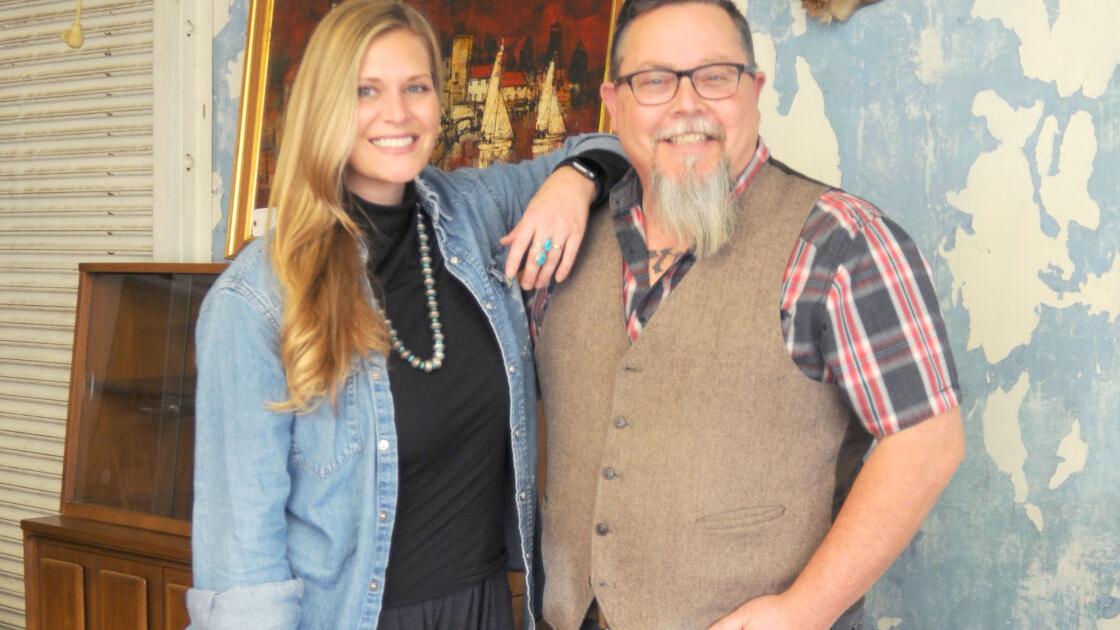 A new series airing this week on Netflix will take viewers with local collectors scrambling for deals hidden in granaries and fields across the region.
"Swap Shop" begins airing on November 9. The series centers on the radio show of the same name which has aired on WRGS in Rogersville since 1954. Callers call the station every morning Monday through Saturday to suggest items to buy, sell or trade, and listeners. try to make deals when something appeals to them.
For the series, film crews follow teams of dealers as they scramble to find valuable items among prospects advertised on the radio program.
One of the couples, Tori Cooley and Larry Thacker of West Main Antiques in downtown Johnson City, said they were surprised when a TV production company called the store out of the blue two years ago.
"I just got this random call from a number in New York and I was like, 'What kind of spam is this going to be? "But it was someone from Hit and Run, the production company, and they said they were looking for people for this show," Cooley said.
For the first season, Thacker said he filmed most of last spring and summer. He said that at first the microphones and cameras aimed at them were strange, but they got used to it.
"It's all about interactions, and they want us to be natural," he said. "You get used to being yourself pretty quickly and you forget that all these people and equipment are there."
Cooley said their personalities and the differences in their selection styles should make television interesting.
"We're kind of a quirky couple – they like clowns and weirdness, and I'm more into mid-century modern stuff," she said. "But we feed off each other's excitement and bicker a bit."
For the most part, Cooley said their part of the show was unscripted. This is probably why the days of filming in the downtown store and on the road were so long.
Hours upon hours of footage shot from multiple angles was altered for just a few minutes of the show. Cooley and Thacker also had to keep careful track of what outfits they wore on screen and their hairstyles to maintain continuity in case more footage was needed.
This became a problem when, months after their last session, the film crew returned for indoor shots in the store and found Cooley five months pregnant.
"I told them they were just going to have to do some close-ups!" she said.
The two said that no matter what comes from the show, whether or not it is revived for more seasons, they had a blast doing it.
"Having the store is so much fun, it's great to meet the people who come by," Cooley said. "I'm happy that we can show people what our hunt and gather process looks like and how much fun we have. "
For the latest news and updates, download the Johnson City Press app.