UTSA Seeks Community Feedback on ITC 2068 Centenary Vision Process | UTSA today | UTSA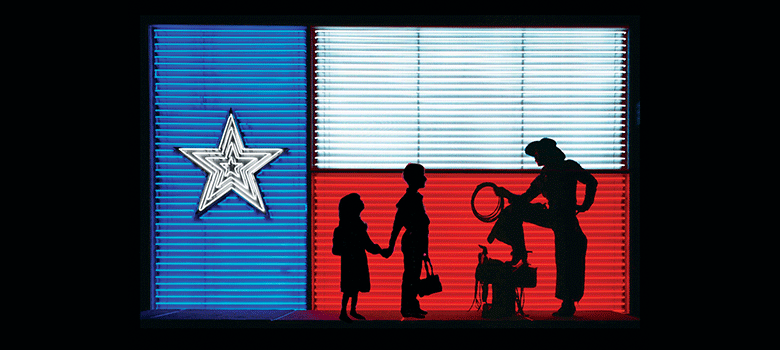 "We are grateful for the commitment of our task force members who have so diligently and generously donated their time and expertise to bring us to this transitional phase in the ITC 2068 Centenary Vision process" , said Casas-Avila.
"Task Force members studied expert consultant reports and historical documents, listened to diverse expert panels, and considered the wide range of community input in crafting their recommendations," Martinez added. . "Their reports will provide the basis, alongside input from community members, from which to develop actionable scenarios to consider. Ultimately, our goal is to ensure that ITC remains – and exceeds expectations – as an exemplary cultural heritage institution.
A year of progress
UTSA first introduced ITC Centennial 2068 in January 2021 to advance the university's efforts to provide current and future generations with greater awareness and appreciation of the unique cultural heritage of the Texas. The initiative continues to make progress toward completing the visioning process for the next 50 years of the Institute of Texas Cultures and its museum, the only resources in Texas devoted entirely to the state's rich and diverse culture. , past, present and future.
At the start of the initiative, each working group was asked to develop a recommendation report to shape the potential of what ITC could become in the service of future generations. Members of the task force reviewed a wealth of background information and studied impact reports and expert analyzes of museums, land use, development and community engagement. Finally, they surveyed community feedback to come up with final recommendations.
"UTSA and San Antonio have a tremendous opportunity to shape how Texas preserves and shares its rich cultural history, while leveraging our talented students and UTSA's designation as a Hispanic institution in the R1 service and research university," said UTSA Provost and Senior Vice President for Academic Affairs Kimberly Andrews Espy. "We believe we can find creative solutions that leverage our location in Hemisfair to support ITC and downtown San Antonio, and to create a compelling, accessible, and educational museum experience for visitors across the country. state and around the world."
Working group reports
Overviews of each task force report are provided below, and the full reports are available to the public for review.
the "Museum of the Future" working group recommends a "new multipurpose facility that would remain in or around Hemisfair, to meet the requirements of the Alliance of American Museums, the Smithsonian Affiliate Program, and other peer museums." The group also recommends "ITC strengthen its relationship with UTSA to support its commitment to telling the full and unbiased story of Texas, and to continuing scholarly research, scholarship, and exhibitions and programs founded on evidence".
the Community Engagement and Sustaining Support Working Group recommends that ITC "convey a new sense of the Institute's relevance – what it stands for, its mission, its programming and its place to play a meaningful role in our community and beyond". The group also advocates for ITC to "pursue new opportunities for community partnerships and entrepreneurial revenue streams" to "build a sustainable community model for the future" of the institute.
the Facilities and Land Stewardship Working Group recommends focusing on "five key areas: clarifying the intended users, identifying the main functions and uses of the facility, improving access, surrounding the institute with shared spaces and attractors, and creating flexible interior spaces ". The group also says an optimal ITC "supports expanded cultural events, features permanent and traveling exhibitions, supports academic facilities, and provides affordable dining and retail options."
Community Conversations: Round 2
Members of the Roadrunner community and the general public are invited to share their comments on the working group's reports via a online survey, which is available until Thursday, February 10. The Steering Committee welcomes and strongly encourages participation in the survey – as early as possible – to ensure that community voices are heard and that concerns and ideas are incorporated throughout the committee's planning process.
As mentioned above, the community will have a final opportunity to provide feedback on the scenarios proposed by the Steering Committee based on its synthesis of the working group's recommendations, expert consultations, and previous community feedback. Further information on this opportunity for public contribution will be published on the ITC Centenary 2068 Vision website later this spring.