Yellow Jackets complete last weekend of regular season – Georgia Tech Yellow Jackets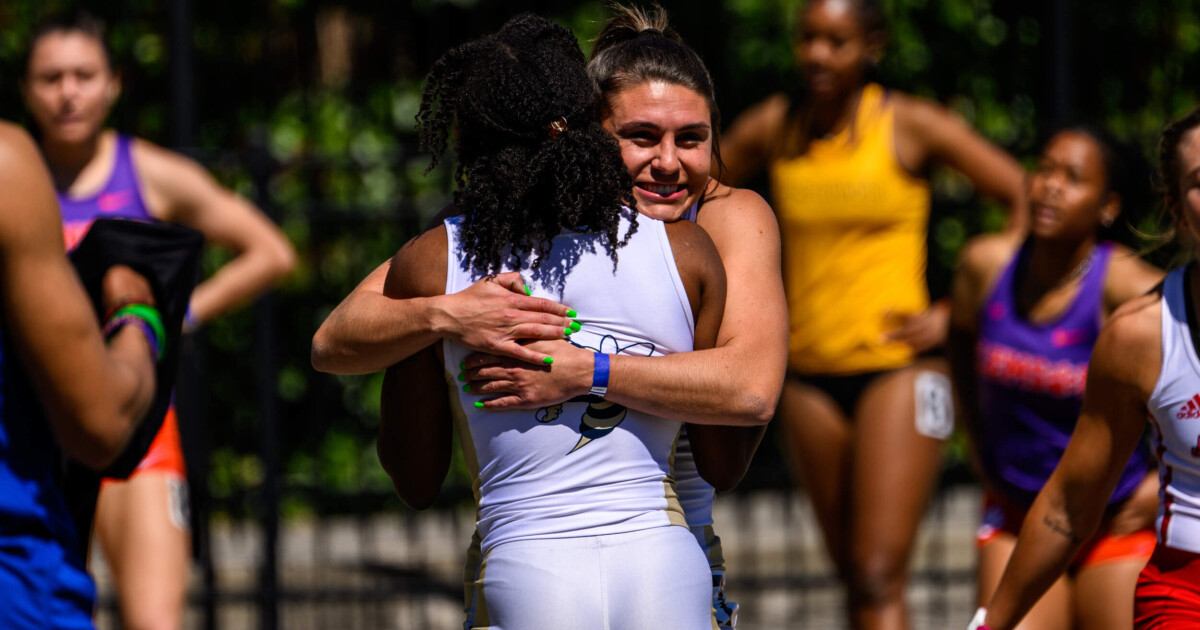 THE APARTMENTS –Georgia Tech Athletics competed on the final day of the regular season at Torrin Lawrence Memorial and the Penn Relays on Saturday.
At the Torrin Lawrence Memorial, Olivia Moore was in a class of her own as she was the only one to complete the last two notes and one of only two female pole vaulters to attempt the mark. She ended her day with a mark of 4.25m (13-11 ¼").
The women's 4×100 team of Sheleah Harris, Taylor Grimes, Anna Witherspoon and Chloe Davis finished second with a time of 45.71. Grimes also placed third among tied athletes with a time of 13.65 in the 100 m hurdles and Davis placed fourth among collegiate athletes in the 100 m with a time of 11.74.
Two top-four finishes have been earned in the women's 1,500m Abby Kettle and Mary Brady with times of 4:38.00 and 4:40.93, respectively. The men's 1,500m recorded four top-six finishes thanks to Jack Voss (3:50.26), Nick Nyman (3:52.37), Charlie Smith (3:53.40) and Chris Cherono (3:53.90).
In the men's long jump, John Watkins finished third among collegiate athletes with a jump of 14.81 m (48′ 7 ¼").
The Penn Relays were highlighted by the Women's 4×800 Relay Team of Riley Perlakowski, Haley Unthank, Allie Walker and Kayla Rose clocked in at 8:54.80.
The Whites and Golds continue their season with postseason games at the ACC Championships in Durham NC May 12-14.
Alexandre-Tharpe Fund
The Alexander-Tharpe Fund is the fundraising arm of Georgia Tech Athletics, providing scholarships, operations, and facilities support for over 400 Georgia Tech student-athletes. Help develop Georgia Tech's daily champions and help the Yellow Jackets compete for championships at the highest level in college athletics by supporting the Annual Athletic Scholarship Fund, which provides scholarships directly to student-athletes from Georgia Tech. To learn more about supporting the Yellow Jackets, visit atfund.org.
For the latest information on the Georgia Tech Yellow Jackets, follow us on Instagram (@gt_tracknfield), Twitter (@GT_trackNfield), Facebook (Georgia Tech Athletics) or visit us at www.ramblinwreck.com.
– #TogetherWeSwarm –